Kia orana, Ni sa bula vinaka, Fakaalofa lahi atu, Mālō 'e lelei, Mālō nī, Talofa, Noaˈia ˈe mḁuri, Kam na mauri and
Warm Pasifika Greetings!
Apply Now: North Asia Business Reconnect Programme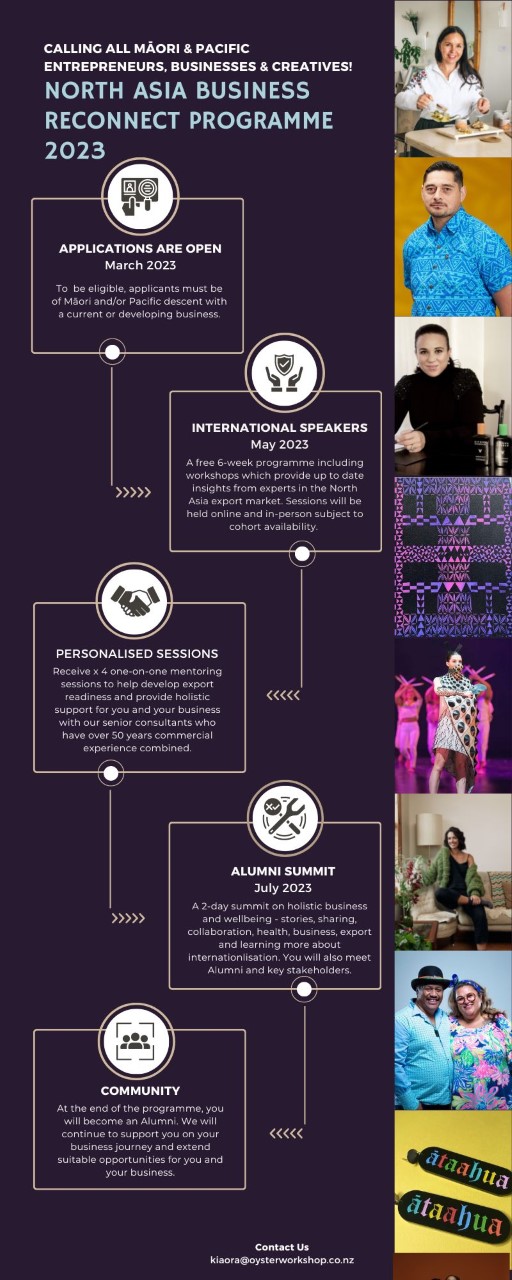 Applications are currently still open and have been extended to Sunday 9 April for the North Asia Business Reconnect Programme.
This is a free 6-week online programme open to all Māori and Pacific creative businesses and entrepreneurs interested in the North Asia export market.
The programme includes workshop sessions with experts in the North Asia export market, one-on-one advisory sessions with our senior business advisors to help develop your export readiness and ongoing support even after the programme has ended.
The programme kicks off in May, apply today and don't miss out! Email questions to Ana at kiaora@oysterworkshop.co.nz or apply using the link to the form bellow.
Apply online now!
2023 ASB Export Awards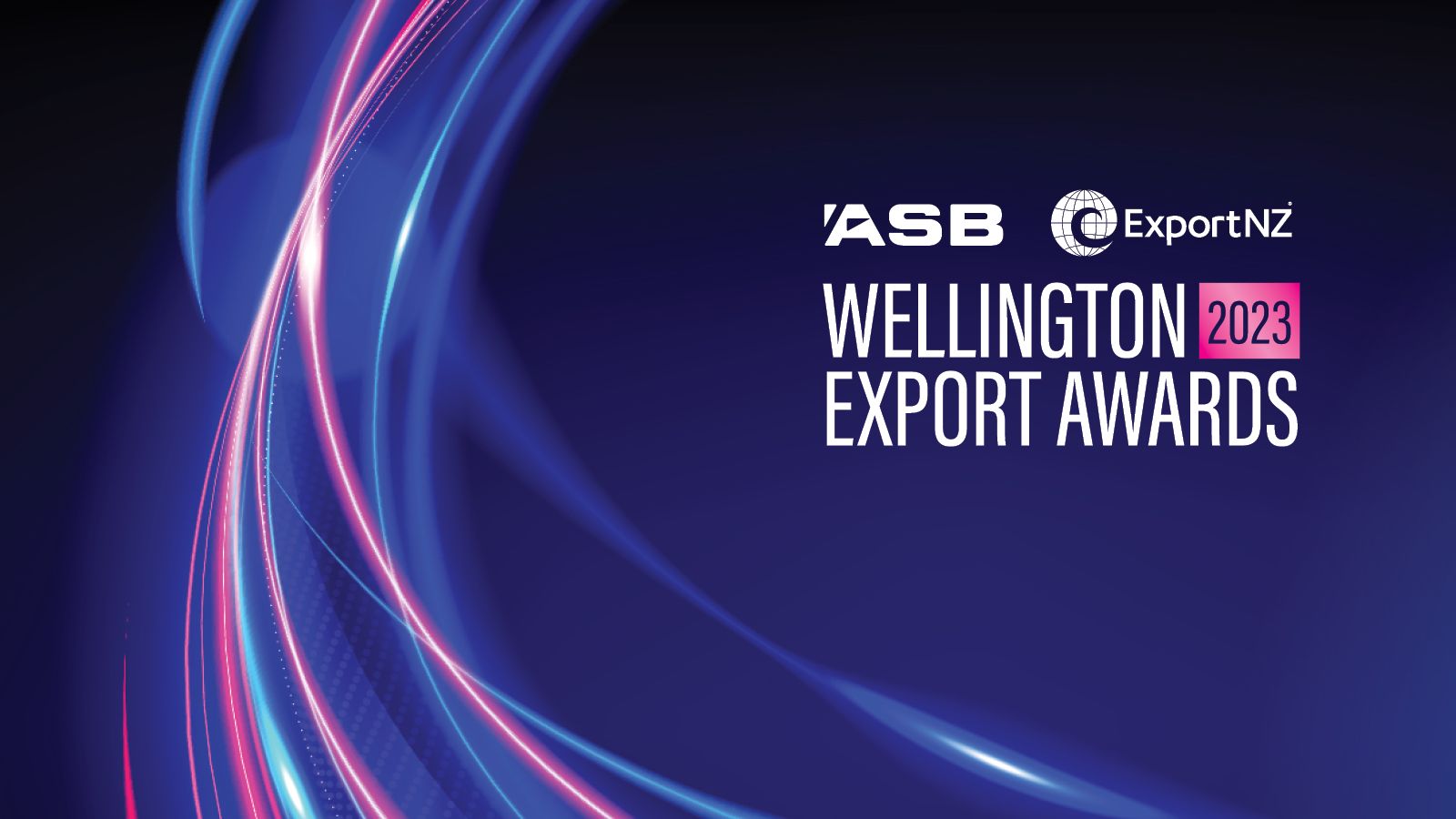 The Wellington Export Awards is an annual event, that recognises and celebrates the achievements of Wellington-based companies in exporting goods and services to overseas markets. These Awards are organised by the Wellington Chamber of Commerce and supported by various government agencies and private sector partners.
The Awards promote and raise awareness of the benefits of exporting for Wellington businesses, as well as showcasing successful exporting companies and their contribution to the local economy. They also provide an opportunity for networking and knowledge sharing among exporters and other business professionals.
The theme of this year's Awards is diversity and inclusivity.
The awards will highlight the people behind Wellington's best exporters and reiterate the all-important lesson that a company's success ultimately stems from all members of the team, regardless of their background and status.
Now in its sixth year, exporters from Wellington to Palmerston North are invited to apply. The judging criteria is based on the business model canvas used by NZTE in their evaluation of their export clients.
Entries close April 21 with finalists being announced on May 11.
The Awards Gala Dinner will be hosted at Te Papa on June 8.
Free Workshop: Dressed in Confidence

Dressed in Confidence is a wellness programme that takes you on a journey of self-discovery and confidence-building. You are encouraged to embrace your uniqueness with the focus on highlighting your physical assets in order to grow self-love. You will find your Personal Style and experiment with fashion which will leave you feeling comfortable in your own skin.
On Saturday 22 April from 9am to 5pm they will be running a free full-day workshop in at the Pasifika Hub – 2 Dudley Street, in Lower Hutt.
They aim to target this event to Pasifika women ages 20-50 and in the creative industry (fashion, beauty, arts etc), entrepreneurship, and/or considering starting up their business (doesn't necessarily have to be fashion however the programme context is fashion.)
Spaces are limited so register now, by emailing Apryl!
Update: The Fiji Trade and Investment Mission

Last week we were privileged to attend The Fiji Trade and Investment Mission in Wellington. It was inspiring to hear the Deputy Prime Minister, the Hon. Manoa Seru Nakausabaria Kamikamica describe how Fijians and New Zealanders could potentially work together to benefit both economies.
I was also able to highlight to one of our members of the Wellington Pasifika Business Network the straightforward process to opening a business in Fiji. It was very easy for the business owner to get advice, particularly with the Tax Commissioner in the room!
It was a pleasure for the Wellington Pasifika Business Network to share this opportunity with our members, and to enhance our offering with the support of Simon Arcus, CEO of the Wellington Chamber of Commerce and his team.